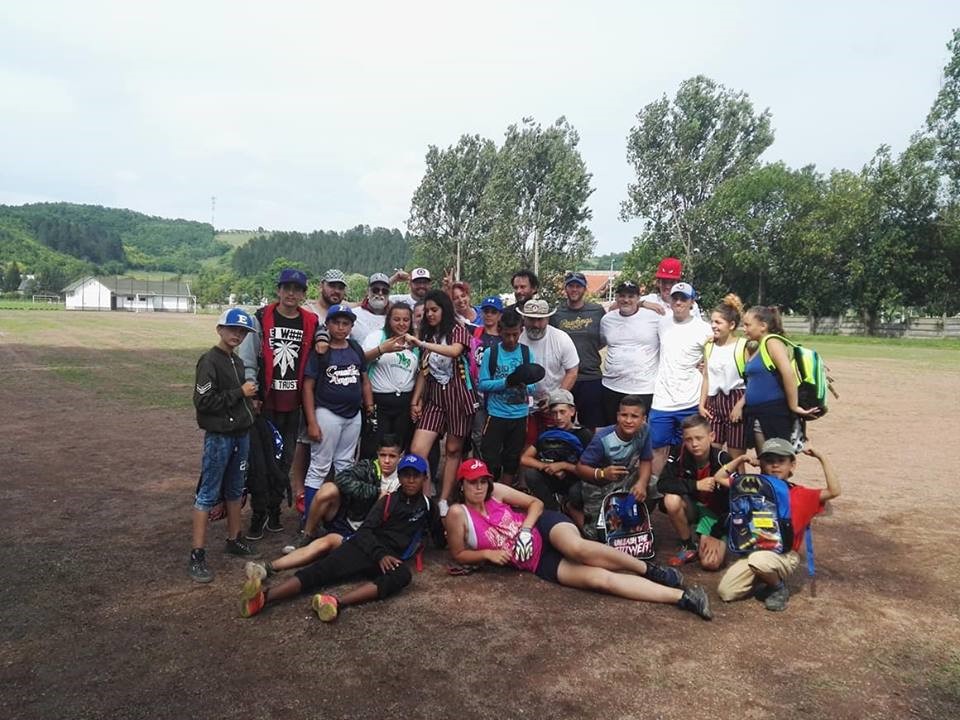 This extraordinary camp was organized for the second year in a row for the Studio's children.
We spent a fantastic, eventful and exciting week with the baseball coaches coming from the USA and the students of the Studio. Lots of games, sport and develompmental drills were on the table, and by them, aside from the boys' and girls' fitness and technical competence, their teamwork also improved! They practiced throwing from their wrists, the ready position with a cross step, infield positions, flyball fielding, and a lot more techniques could be learned by the keen participants.
We are personally grateful for the participating coaches: Alyea Patrick, Wes Lecroy, Brett Clark, Austin Clark, Keith Fountain, Lane Wood, Molnár Krisztián, Vigh Rebeka, Vigh István.
We're looking forward meeting you again!
Further information:
https://www.facebook.com/pg/vanhelyedstudio/photos/?tab=album&album_id=2017141691669919