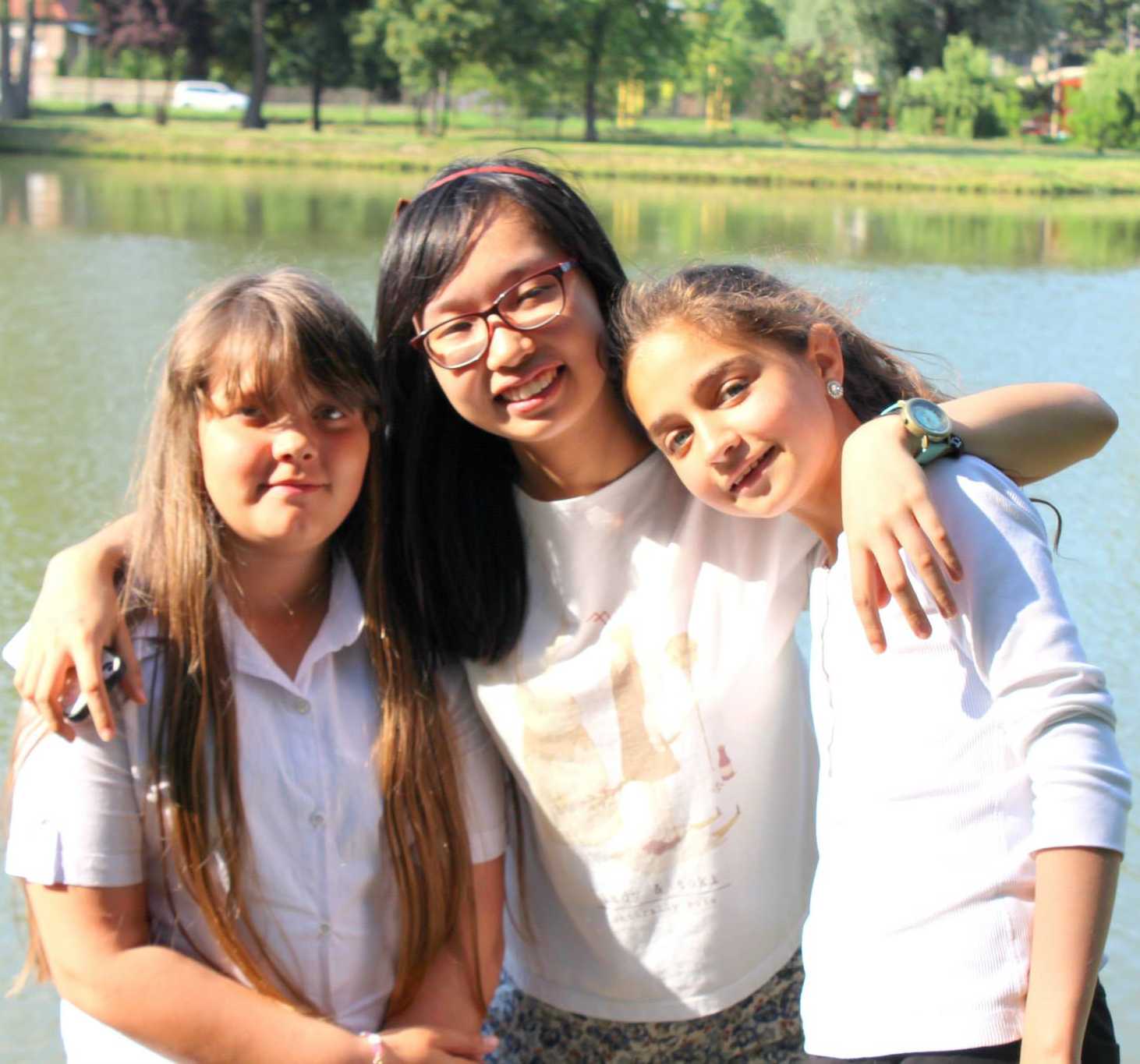 She wanted to come. Christy So was a volunteer of AISEC prepared to work wherever her knowledge could be put in use. The Foundation works with a lot of different volunteers, to enable it to provide as many opportunities as possible for all the people it embraces. The volunteers do not get paid and yet they work tirelessly like they do with devotion from the bottom of their hearts.
Christy chose our work, being only 18 years old, therefore she got to Ózd, where she helped at the sessions.
Although, she spoke mainly English (and Mandarin Chinese), the kids really liked her and tried to communicate with her as much as possible. In the process, their language skills developed quite a lot. Christy also learned some Hungarian. Great friendships were formed at the Stúdió. Christy also held piano lessons for the children. Thus, kids benefited from a private piano tutor. Two other sessions became Christy's specialities. One was the 'gastro-cultural expeditions', where together they cooked Asian food and taught Christy some of the Hungarian cuisine. The other was the arts and crafts sessions she held.
The summer passed with bathing, hiking and games, but we learned many things from her. Not only English, but kindness, acceptance, attention and friendship.
In her farewell letter she wrote the following:
"Annyi mindent csináltunk együtt egy hónap alatt! Együtt zongoráztunk, együtt mentünk az uszodába, együtt sportoltunk és együtt táboroztunk. Barátok lettünk. Nagyon boldog voltam, amikor láttam a mosolyotokat, és már tudtam, hogy képes vagyok örömöt szerezni másoknak, és vannak a világon olyanok, akik azért szeretnek, mert én ilyen vagyok. Bár talán nem ismerlek benneteket egyenként nagyon jól, mégis együtt nagyon szeretlek benneteket. Szeretem a szép és ártatlan lelketeket.
Mindenkinek köszönöm, mert rájöttem: ha elég erősen próbáljuk, akkor a nyelv és a kultúra különbsége sem választhat szét bennünket. A szeretet és az öröm az, ami összetart bennünket.
Sokat nevettem és sokat sírtam ezekben a napokban, nagyszerűen éreztem magam. Ha majd erre a nyárra visszagondolok, mosolyogni fogok, teljes szívemből örülni."
Yes! We cried and laughed at her farewell too and we welcome her back! We welcome you back Christy, because we really love you!