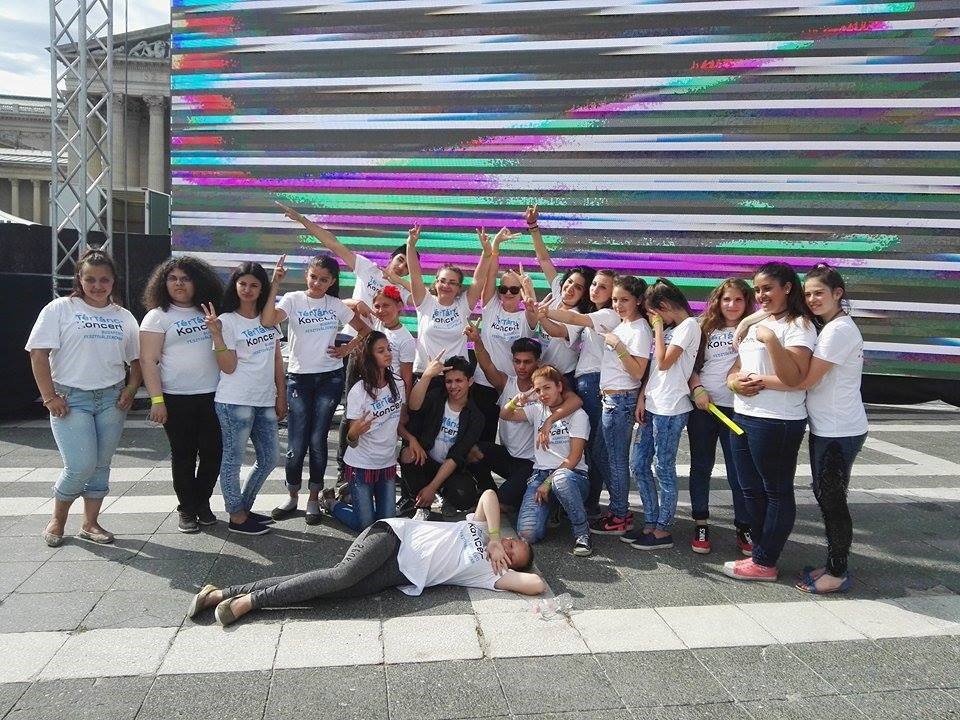 New possibilities, new things to learn, a new goal and new dreams. A new school year is coming and I'm preparing hard. I'd like to become a great dancer so I asked for the help of the You Belong! - You Belong! Foundation to find me a place where I can dance and practice a little in the summer to brush up on all the steps and moves... They have found a great team. The You Belong! worker whose daughter have been dancing there called them and I got a place in their camp in August.
Dancing has an important place in my life. Today, I can't even imagine my life without it. If I could, I would dance all day, but of course that isn't possible. In the middle of August, I traveled up to Budapest. I slept at the place of an old acquaintance who used to be the English teacher in the Studio. I love her very much and we get along very well.
The camp was a week long. We started at 10 a.m and finished at 5 p.m. We had to learn to get to Kispest by myself, which I managed successfully. I had classes of ballet, contemporary dance and hip-hop. We did a lot of practice, stretching and conditioning. We were divided into two groups: the older group (where I was) and the younger group. I was accepted by the others very quickly, on the first day. I learned and improved a lot in the five days and I didn't regret going.
In conclusion it was a very instructive week and it was very fun. I had a lot of great experiences and I would love to go back.