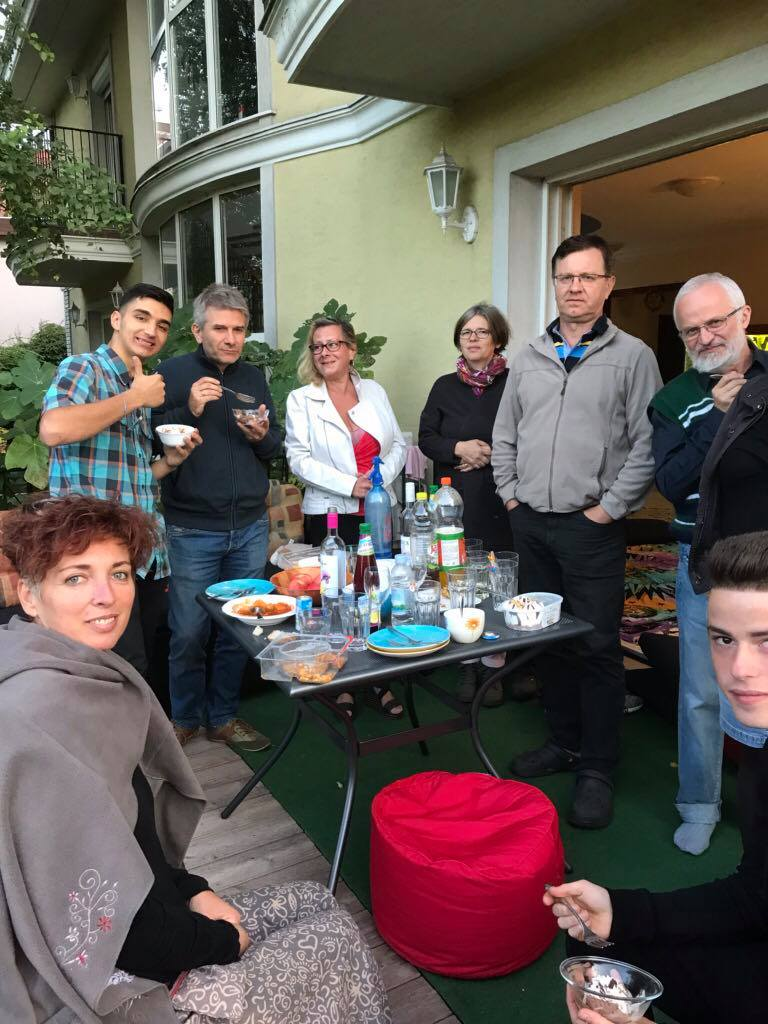 On 2019 September 22 from 3 p.m there was an opportunity to have a little sneak peek into the daily life of the You Belong! - You Belong! Foundation during a "batyusbál" ("bundle ball", similar to potluck). The definition of "batyusbál" is: a dance party, get-together where the participants bring the food themselves. Although we didn't dance, everyone brought some food and/or drink with themselves.
The location was the home of one of our dear volunteers, which we are grateful for. We huddled up on the terrace, since we know that a lot of good people take up little space :).
Our hosts prepared goulash in a cauldron and in the end, a delicious dessert also appeared on the table. This meeting was all about free talking and getting to know each other, since many of us met each other for the first time. During this afternoon friendships were made and it was a really pleasant and fun meeting. To our great joy, some children joined to cuddle with us.